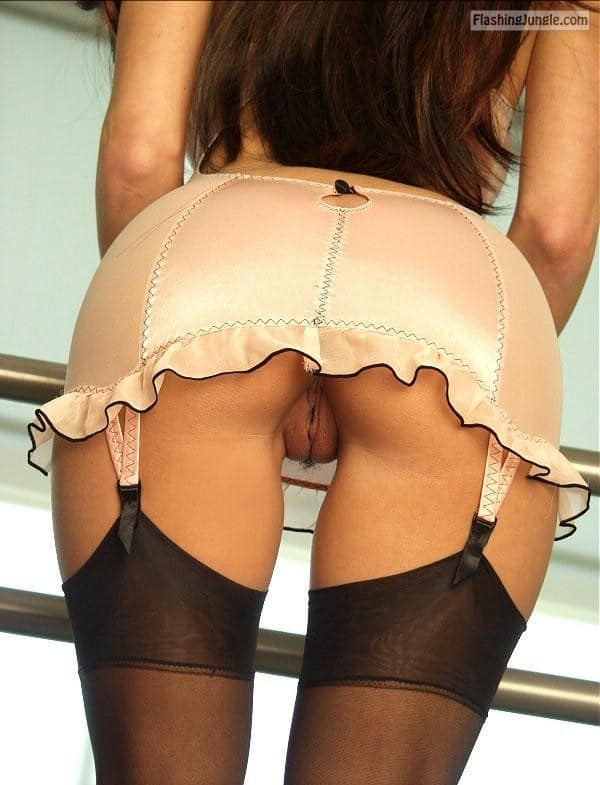 Some time ago I was surfing through the web in the pursuit of some nice public sex content. Among a bunch of amateur porn sites, I somehow stumbled on https://www.amateurest.com and its Public videos category.
I don't know why one of the videos led me to click on it. Probably because the thumbnail wasn't about public so I wanted to check what is about.

At the beginning of the video some couple is chatting while preparing for going out. A girl or a wife was pretty attractive, slim in an extra short swaying mini dress. She was so cheerful and obviously excited to go out. After a minute I figured out why.
She put her stocking and garters on, tied her hair and whispered in the camera "I am ready".
She was looking like a total slut. Dirty cock eager cum dump in pursuit of a good fuck.
This guy was holding the camera and recording his wife walking in public dressed like a whore. She was smiling all the time while asking him: "Babe, is this black guy looking at me? Fuck, why did you persuade me to do this? OMG, I am so wet. Does this mean I am a slut, babe…? What?! Cover that bulge you fucking bastard someone is going to see you"

Long story short, they were having such a good time while doing this. There was no sex, no nudity, no flashing in this vid and It kept me till the end. What happened?
Then something crossed my mind. I find myself thinking of me and my wife doing the same and the emotion I felt made me write this story.
That feeling etched deep into my memory. A strange, mixed, intense feeling. Thinking of my beautiful wife being a slut provokes in me two opposite feelings, anger on the one side and on the other, It makes me horny as hell.
What do you think about your wife or girlfriend dressing like a slut and going out? What does she think about that? Go ahead, talk to your beauty and share it with us in comments.