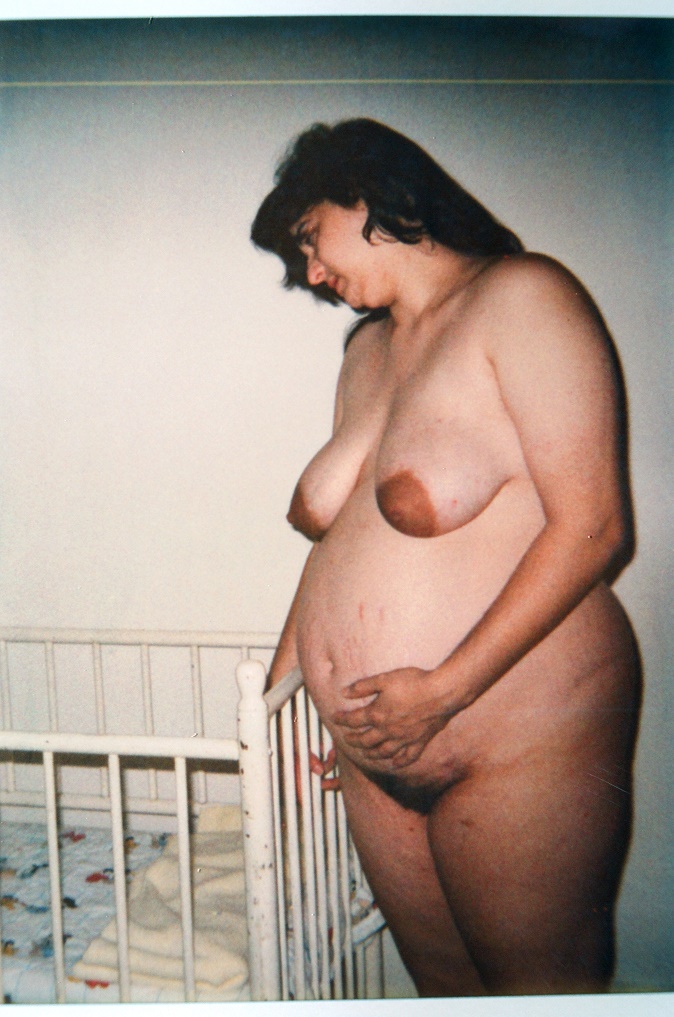 These are a few of my pregnancy photos. Pregnancy helped cause the biggest body changes. My breasts became larger, my areolas became dark brown and huge, my body had stretch marks now especially on my stomach and breasts, I was no longer the same body type afterwards no matter how much I tried. Yes my breasts become either larger or smaller depending on my overall weight but they have never gotten smaller than a full C cup after pregnancy.
1,2,3,4…. the first 4 photos are all taken with a Polaroid camera of my first pregnancy.
5,6,7,8…. were taken with the 35mm professional Nikon camera after my hubby became a semiprofessional photographer. These were taken during my 2nd pregnancy and a lot of these were published in magazines.
Yes there are many more pregnancy photos including my milky breasts photos but I am sharing these to show you how pregnancy effected the many looks and changes in the appearance of my body. Hubby tells me that he loves how he has only had one wife but has had so many different bodies to enjoy with that one wife. Personally I see the flaws but he insists that I am the most beautiful woman ever no matter which shape my body happens to be in. I hope all my admirers think so too.