A few more private nudity photos of real exhibitionists couple submitted to our website. We can all enjoy in super sexy wife nudes thanks to our friends @geemanandwomen. This hansom guy loves to share his beautiful blonde. It is well known that women in 40's are overfilled with sex appeal and sexuality and this cougar is a perfect example. She is such a hot piece of juicy milf with big boobs and curvy feminine body which is always ready for some sex action. This middle age naked woman is full of sex appeal. There is something indescribable in her eyes, half way innocent half way naughty. Watching her posing to the camera lens makes cocks hard as rock and that makes this couple happy.

Naked slutwife with innocent look. Standing with slightly spread legs showing a nice thigh gap which we all love. On this pic we can see that she is taking a lot of care of her body. Beautiful shaved cunt, busty chests, soft skin and nice haircut look so seductive.


A smile and visible pleasure on her face tell us that she feels very comfortable in her skin. Nudity is her favorite outfit and her hubby is very pleased with it.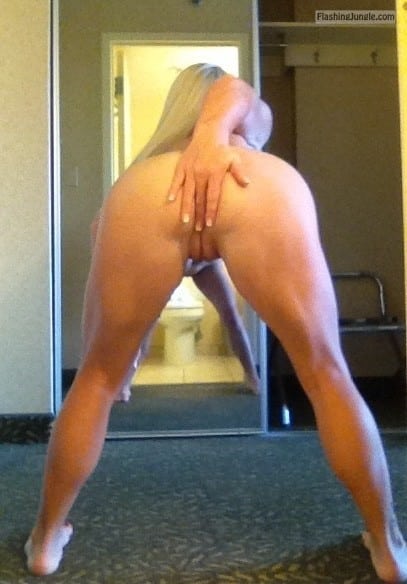 Photo of nude bent over slutwife touching her asshole is something what makes men cum instantly. She is sending a message that her husband's cock is not enough to satisfy her. She wants bigger thicker cocks inside her and wants to take them just in front of her hubby. Spread butt cheeks are tight wet and hungry to feel some stranger's huge cocks sliding up and down, rubbing her both fuckable holes. Who wouldn't like to bury his cock between these round buttocks?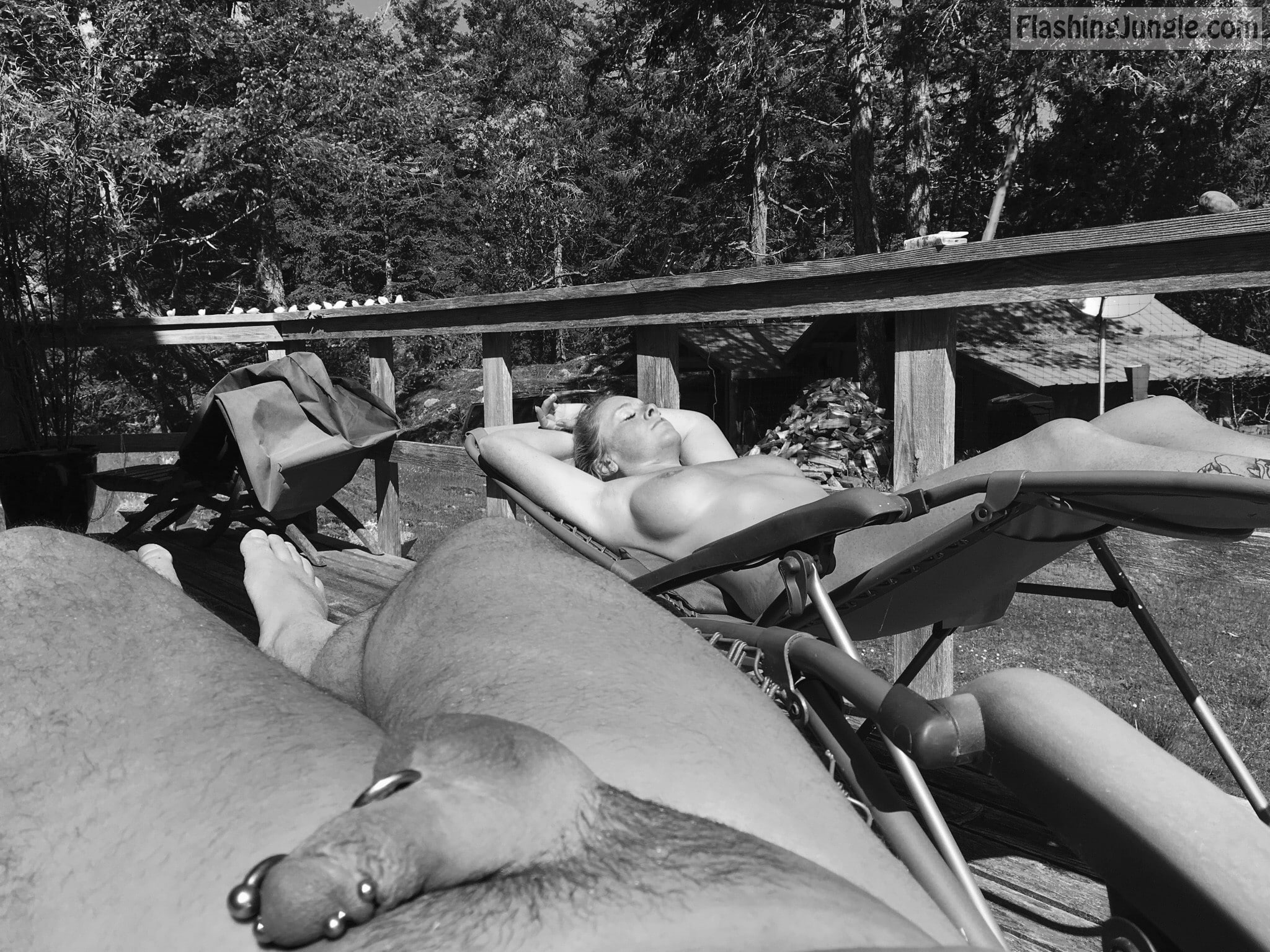 And this is how i imagine this couple relaxing on the sun after she got fucked by some other man like never before in her life. He is looking at her nude beauty, exhausted from the all night fucking, laying on the sunbed satisfied with her sexual life.
nudity milfs flashing curvy mzansi ladies s nudepic in Pics women butt cheek nude