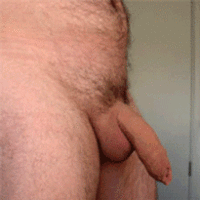 Hi Terry, your naughty, dirty stories make me so hard so i wanted to share that with you.
What do you think about my little friend? Do you think you would spend good time together?
Add a Comment
Very nice. I do love tributes. Only thing missing is my image so everyone can see what is causing that beautiful growth. Of course I would love to have it balls deep buried up every hole balls deep before you cover me in your cum. Thank you for sharing your erection. I do love growing cocks and knowing Im the cause of that growth.

I am including a few of my earliest pictures for you to enjoy. As you know I was a virgin bride. Never been touched, very innocent and naive. Just after my husband had my cherry and was admiring my naked body he made a request to take some "special pictures" for his eyes only to remember just how I was. He had a Polaroid camera and promised the instant photos would never be shown to anyone.

Now I freely share those honeymoon pictures with you and the world. I hope you enjoy them. I guess even then being exposed even in such a small way as instant pictures was extremely exciting to me. Now I cant get enough public exposure and I love being the slut wife I am today.
Add a Comment