Very sexy girl with big natural boobs is posing totally nude in public while riding roller skates. Amateur beauty with shaved cunt and juicy breasts on the public road having fun and enjoy herself in public nudity adventure.
Hooray!!! Our very first submission thanks to a beautiful goddess behind the Twitter nick @ReinadeEspadasq.
Thank you very much for sharing these awesome public nudity photos with us.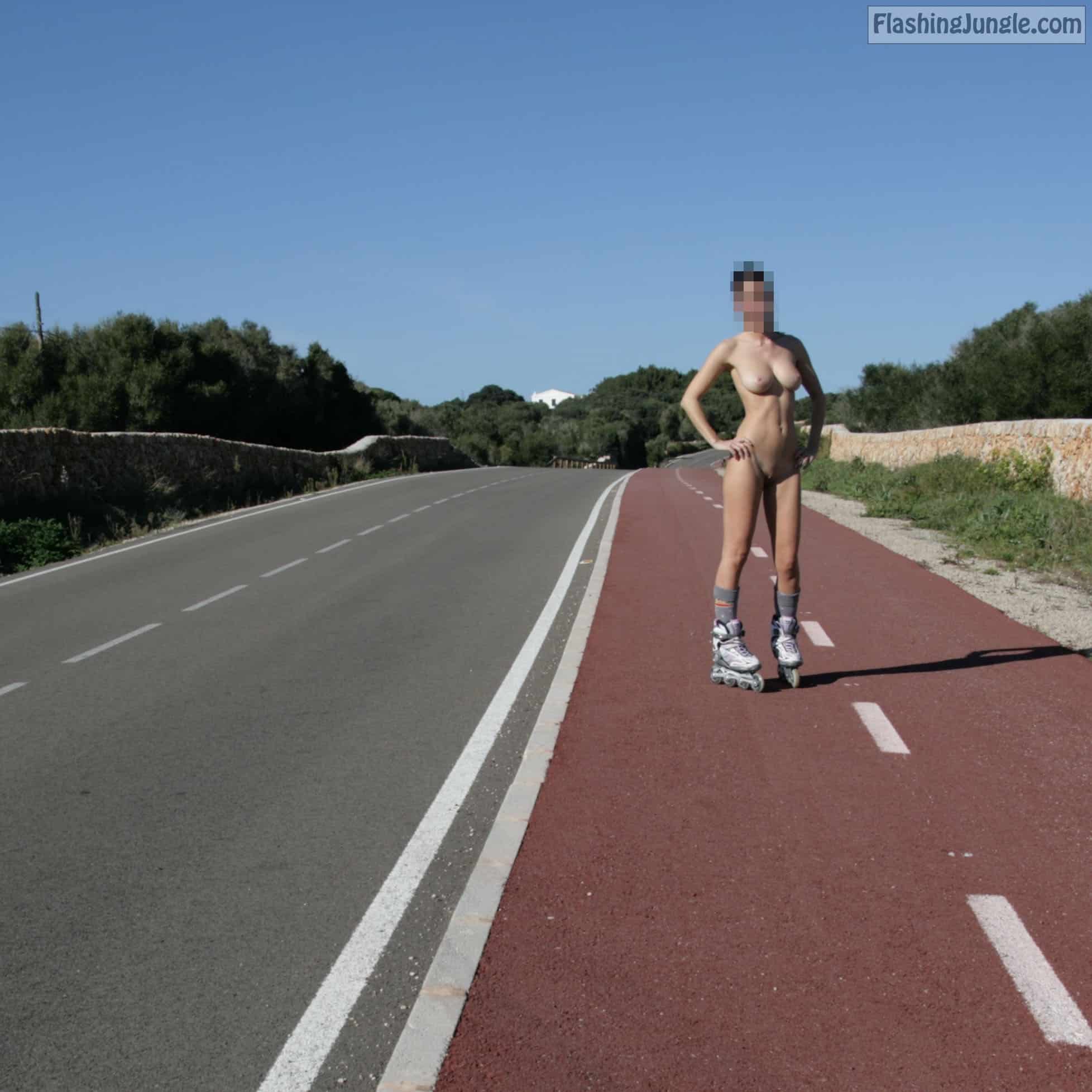 jeny smith naked nude rolling skates