Any way, after setting up our little camp, we take a short dip in the ocean to cool off. The water allows us to strip off our swimsuits for a time of skinny dipping and love making. Lots of cuddling and playing in the waves. Any one walking the beach could see my breasts but wouldnt know we were fully naked fucking under the cover of the waves. After a wonderful time of making love and enjoying our bodies being clothing free we made our way back to our tent. Hubby slipped back into his trunks as I remained topless (a few photos attached) as we walked back up the beach to the tent.
Once in the tent we stripped naked again leaving the door and window flaps open as we had our picnic lunch. Any one walking by could clearly see us if they looked our way. After lunch I stepped outside for some topless then fully nude sunbathing. I love exposing myself in public but try not to be too "in your face" about it. Hubby took photos as I sunbathed and ignored him. I was unaware of him walking down to the water where he took a stick and wrote in the sand in huge letters "FREE PUSSY" and drew a huge arrow pointing up to where I was sunbathing next to the tent. He rarely calls attention to my nudity and even sits next to me to help hide my nakedness but this time not only was he calling attention to my nudity but he was offering my body for sex. Not sure why or what brought it on but it turned out to be one of our best days on the beach ever.
It wasnt long before 4 college guys happened along. They saw the free pussy sign and following the arrow with their eyes they are now staring at me. Hubby wasnt far away watching these guys watching me and talking about the message in the sand. I guess he couldnt take it any more and had to give them a little push. Hubby walked over and was talking with these guys when I finally noticed he had walked away. I as a bit uncomfortable seeing how they were all looking my way and not knowing what hubby was saying to them. (I had no clue about the message in the sand at this point or I would have been more than just uncomfortable).
To my surprise the college guys and hubby all walked over to my banket and sat in a circle around me. After some small talk the guys started rubbing sunscreen all over my body as I was dripping wet from all the attention. It wasnt long before we moved to the tent where the 4 guys stripped out of their swimsuits as hubby stood near the doorway watching. Without being too detailed in what happened next I will say a good time was had by all. They filled all my opennings and took turns in each one filling their favorite spot with their cream. Two guys came down my throat while one came in my ass as the other came deep inside my vagina. When every one had been fully satisfied we just layed there in a group hug of sorts in a pile of human flesh. No one caring that the tent flaps were still open and we were all on display to any one walking by. What I didnt know until now, as I looked out towards the ocean, was there stood hubby purposely waving at any one passing near by to make sure they looked our way. Im not sure how many beach goers that day got a real show but I know there were several fishermen who were fishing much closer to our tent with a perfect spot for watching.
The guys finally stirred and slipped back into their swim trunks before swiftly walking away from our tent like they had forgotten some important meeting they had to rush off too. As I just sat there in the tent openning basking in the after glow of all the attention those young college guys had just given me, hubby snapped this special pic. That is why it is one of my favorites. You can see my very satisfied puffy labia and that just been fucked look of my stiff nipples and over all glow my body that seems to be transmitting in this picture.
Just after the photo was snapped, hubby suggested another dip in the ocean to cool me off. As I reached for my swimsuit bottoms hubby suggested I give the fishermen a thrill and just run out to the surf in my birthday suit. Heck I was still on such an adrenaline rush that it didnt matter to me so I just got up and ran to the surf naked as the day I was born. I paused when I saw it. I read the huge capital letters in the sand. I followed the arrow with my eyes and realized what brought those good looking college guys into my life. I wasnt sure if I was mad or happy embarrassed or delighted I just smiled as I remembered how nice a time we all had. I was still standing there when hubby grabbed me by the hand and lead me into the waves. Several of the fishermen cheered and cat called as my body disappeared under the cover of the waves. We swam for some time before finally returning to the tent where I got in a little more sunbathing to dry off. I told hubby I was grateful for the adventure his little sign brought but would he please wipe it out now as I get a little more sun before we ended our day on the beach. He smiled, nodded and did as I asked leaving only the huge arrow in the sand as if any one needed the arrow to notice all the activity that had been going on there.
It wasn't long before we packed up and left the beach. I wore my little fishnet cover up so I had some cover as we walked back thru the crowded part of the beach. So ends the story behind my special pic. I hope now you enjoy the pic as much as I do.
Because I am extremely promiscuous almost never using protection I do take precautions. I have a female doctor who I see usually every 2 weeks or so. She and her husband is both in the lifestyle and at times they swing with us. After any large group experience I go see her towards the end of her day to be checked. As far as her staff knows we are just close friends because she treats me off the record and after business hours. She runs a complete sexual disease test screen each time and does a complete yearly check full breasts and intermnal swap every 6 weeks without fail. She would never do the exam she does on me to any other patient. Because we are lovers as well she lingers and like the doctor I had the affair with she uses the time for some level of sexual play too as I catch her up on all my newest adventures.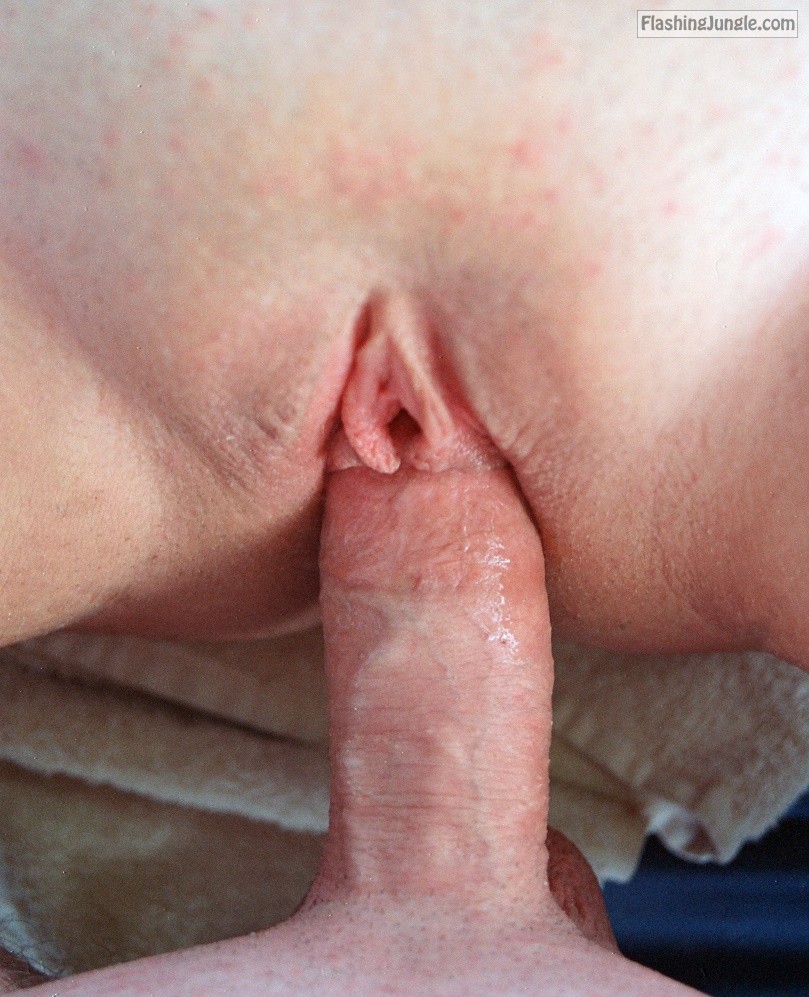 Im also a Red Cross blood donor just for that extra testing they do. So Im safer as a partner than a virgin. Well maybe not quite but you know what I mean. I'm safer then most any other lover you could find. I mean if this doctor will still be my lover and she often lets her husband go bareback when we are fucking then you have to figure that is one strong mark of endorsement. But if you choose condoms it is okay. I understand. Some guys do. I prefer bareback but it is not a deal breaker. It is possible for any lover to knock me up however I rarely have a period any more. According to Lisa (my Doctor) she said my extreme sex life has caused it. My body is protecting itself and I am old enough for early stages of menopause. It is still a huge turn on knowing any fuck could be an actual breeding as most guys prefer to bury their seed deep inside my cunt.
https://xhamster.com/users/slutwifespussy https://www.zoig.com/profile/Slutwifespussy https://www.youporn.com/uservids/8958419/mywifespussylips/ https://www.projectvoyeur.com/members/mywifespussy https://www.pornhub.com/users/slutwifespussy https://pornfun.com/members/47280/ http://www.swapsmut.com/profile/slutwifespussy/ https://smutr.com/p/11042/ http://www.homemoviestube.com/profiles/241770.html https://m.xhamster.com/videos/slut-terry-webb-9978735 https://es.m.xhamster.com/photos/gallery/slut-wife-terry-webb-10447508 https://www.xvideos.com/video38420325/slut_terry_webb https://www.imagefap.com/pictures/7615136/slut-wife-Terry-Webb https://www.myfreeblack.com/porn/38420325/slut-Terry-Webb https://flashingjungle.com/hot/nude-beach/
www.xvideos.com/profiles/slutwifespussy
https://forum.xnxx.com/members/mywifespussy.1361977/
https://www.drtuber.com/user/Slutwifespussy/albums/all
Are a few of the sites my pics and videos have turned up on. You might enjoy pornhub as they even have screen shots from my many public web cam appearances. My freeblack site is just one of many that uses my masturbation video but whoever posted it there used my actual name. Now you can google "Terry Webb slut" and all these images and links to my slut life comes up. So there is no hiding it. When I was told by a friend (a church friend who would never cross the line) that she stumbled on them when doing a background check on me (I had applied to do some part time work with their childcare) that is when I first learned the images were now attached to my real name. At first it scared me and even made me angry but it didnt take long before I realized that only branded me even more with the title I wear with pride. The title of slut wife.
As for me being more experienced than most of my partners, it doesnt matter nor disappoint. I love the fact that every partner is different. I never know what to expect. Heck a few guys are so over whammed by my experience they cant even get it up. How embarrassing is that for a man. I assure them it is okay. There are many other ways to give pleasure to a woman. Some guys never want to fuck they only want to enjoy my fetish for torture and extreme pain. Which for me can be better than sex.
Nothing is too wild or kinky. I fulfill ALL fantasies. Everything from vanilla missionary style intercourse or even a simple blow job to extreme bondage, slave and master to include heavy torture. Remember I do love pain mixed with my pleasure. I've been pierced, cut, whipped, even bruised head to toe. I can take anything any one can dish out. Had my breasts squeezed into a table vise as tight as it would turn, my arms and legs secured wide apart from my body and all sorts of tools used to whip spank and beat my defenseless bare ass naked body.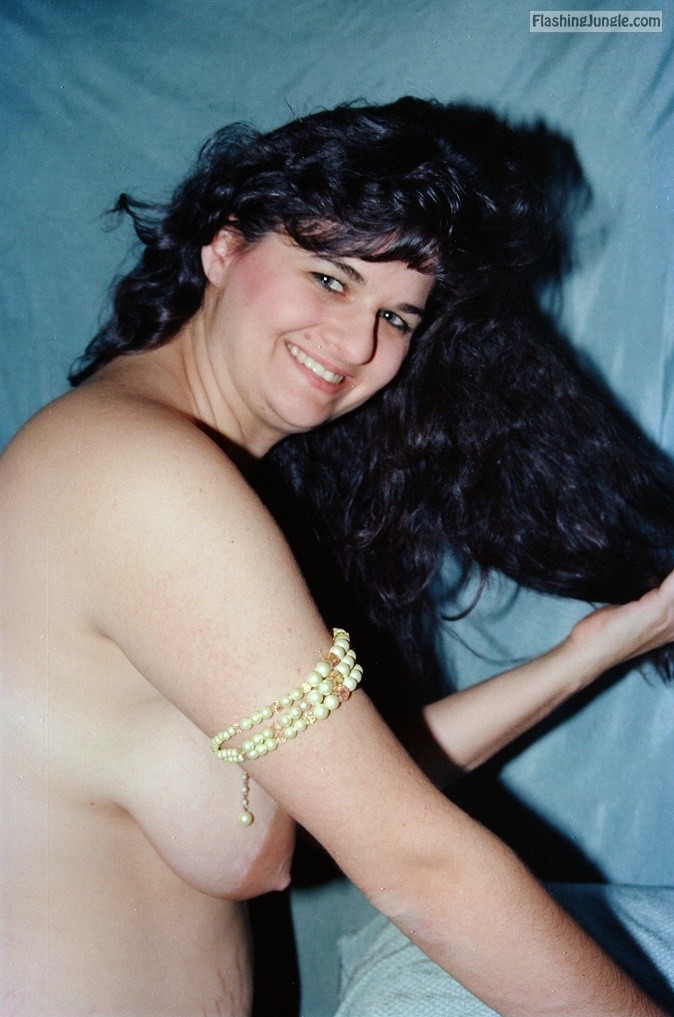 Ive been hung by my tits or upside down by my feet. So ropes and clamps is a breeze for me. Hell Ive had 2 inch screws used in the ends of my nipples. Hubby and I agreed to do it if he was the one using the drill. My tits were already bound in rope looking like large purple mushrooms and I was being suspended by my tits so I was partly numb in my tits at that point any way. Hubby drilled slowly as to start each screw then full speed to drive the screw fully into the end of each nipple like they were a 2 x 4 building stud. That was about as painful as it got for me. So you name it I'm up for it. My motto is and always will be NO LIMITS NO SAFE WORDS ANYTHING GOES!!!! I made a vow to my husband after the affair that I would never refuse any request. I plan to keep that vow until death do us part especially being I broke our first vows to remain faithful.
So you dont have to worry about my pleasure. Pleasing my partners is my pleasure. Just to experience a new partner knowing it will be a memory he or she will have for a lifetime. That brings me pleasure.
So the ball is in your court to do whatever you wish with me including the question of bareback or not, to include pain or some other fetish or not. It is up to you. If you wish to experience some level of tit torture or whatever else you may want to try. Dont purchase anything or make any special effort unless you absolutely want to try some special devise you've always wanted to try on a woman. I mean just grab pliers from your tool box. Lots of wood working tools can be used. Ropes candles lots of household items without buying any special tools. Personally I do like vacuum devises and cupping (we have several types as well as different vibes), so for those we can supply the devises.
So after a very long detailed email about how I became the slut wife that I am I hope you are still interested in meeting me for our own adventure. Full disclosure by sharing so many details of my life including several examples of the adventures we've already experienced. Now the ball is in your court. Do you have any questions for me or did I pretty much answer them all. Im guessing I only added fuel to the fire as such causing you to have even more questions now. So If you have any questions just ask. Im not shy as you know. I will give you a straight answer.
Use me as the slut wife whore that I am, Terry Webb