Hubby wanted to push it up a notch. The show this time when we finished fishing was not having me masturbate nor anything sexual. This time as I sat in the canoe legs spread wide apart, hubby reached into his tackle box and pulled out 4 large golden fish hooks. I was afraid to ask. Yes Ive been pierced before many times but surely that wasnt his plan out here in the open for every one to watch.
No surprise. It was his plan as he took the first shiney new fish hook to pierce my left labia then tied fishing line from that hook to my leg holding that lip open. Then he did the same to the other side piecring my labia and tying it off to my leg so now my pussy was wide open by these fish hooks holding it open. He then used yet another fish hook to pierce a nipple tying the fishing line down to the one holding my pussy lip open on that side. Then he repeated with my other nipple piercing it with a fourth fish hook in me now.
He had quiet the audience as he was piercing me. No one left as he helped me out of the canoe with the fishing line pulling at my nipples and pussy lips. As I carefully and gingerly tried walking past the small crowd, hubby encouraged any one who wanted too to reach over and tug on a line. It was a mix of pain and pleasure from all the attention as several in the group took him up on the offer and pulled on the lines attached to my tender special parts. Back at the tent he carefully and gingerly made love to me as not to hook himself. He wanted to see how it felt with my lips pulled so wide apart by the hooks and fishing line. It didnt last long nor did he cum but it was one of the more interesting fucks I ever had.
We left the hooks and line in place as we retired for the night. I curled up and was in a position that allowed me to forget the hooks. That is until later that evening when I was needing to pee. I had forgotten the fish hooks and oh wow did I make a mistake when I stretched. Those hooks dug in and I quickly remembered my piercings. I had woken my hubby up and mostly likely many others with the scream I accidently let out when those hooks bit into my special parts.
I carefully stepped out of the tent going over to some trees where I squatted and took care of my need. Ooohhhh that smarts. The acid in my pee burned the fresh holes in my pussy lips. Thankfully most of my pee missed the wounds as my pussy was still held wide open. I returned to the tent where hubby enjoyed playing with his new toy. Suddenly it was like I was a puppet on a string for him to play with. He pulled on this one and then that one until he had his fill of his new toy. He had played enough that now the piercings had become small slits. I was amazed at how much this amused him. Finally he removed the hooks from my labia and intied the line to my legs. He then tied the lines to my nipples together for a little more time of play pulling on that string.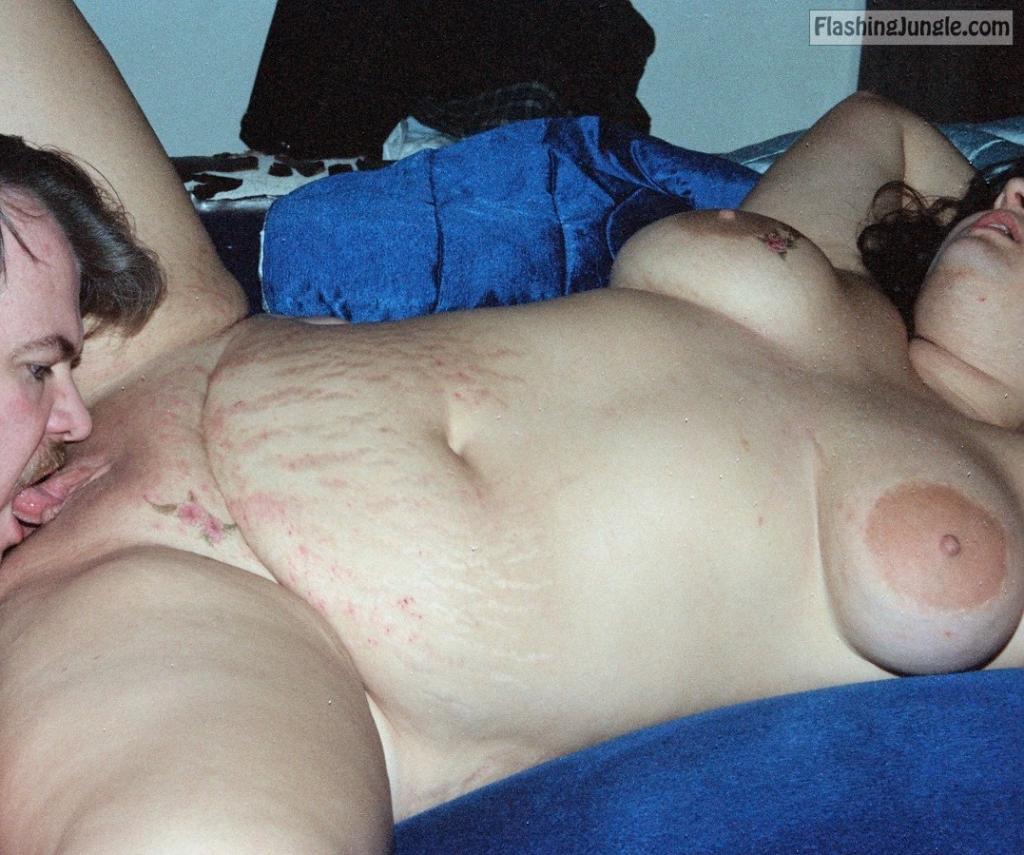 We left the hooks in my nipples as we went back to sleep. The next morning hubby admitted how exciting my new "jewelry" was to him. This being our last day I agreed to wear my new jewelry home. We put some first aid wound care on the tears in my pussy lips. Now that did burn. I told hubby that he had put that out of commission for a while. Just for hoots he then led me around the campground by the fishing line pulling at my nipples. It attracted quiet a bit of attention as he would let others take turns leading me like a dog on a leash. We used the rest of the early afternoon to pack up.
We stopped at a taco bell on the way home so hubby could show me off with my new jewerly. It was a quick stop before heading home. Once we were unpacked hubby enjoyed a little more time playing with his new toys. He said he loved how my nipples and breasts stretched when he pulled on the fishing line. Finally he showed mercy and removed the last two fish hooks. They too had left their mark, leaving little slits where the hooks once were. We rubbed my nipples and labia down in first aid wound care and in time they were fully healed but until they healed they were a small stinging reminder of a wonderful weekend.
As you know I post my pics and videos all over the web. I love being publicly exposed especially in person but it is exciting to be exposed all over the world by way of the web. Long after Im dead and gone my images will still be out there hopefully still making guys hard and being enjoyed by folks every where.
Any way I include our direct contact info on most of the sites so any one who wishes too can send me an email. Any one interested in actually meeting will include an address near them such as a motel and we keep a file of all possible future partners by location. Doesnt matter age gender or anything else as long as they are wanting to meet us. We prefer couples but mostly get single guys or sometimes several male friends who are looking to find a single female to gang bang. As we travel we get to actually meet quiet a few of my admirers. This next adventure I am about to share is about a new partner we met thru my posting on the web.
I should have known from all the cock pics he sent me before we met that he had a love affair with his man tool. He was always bragging about his size and how he wanted to split me open. We met early evening at a bar and grill. I wore a super short skirt a black bra under a thin sheer white button down top. We sat at the corner of the bar. I was sitting on the corner stool while hubby sat on my left side and my admirer sat on my right side. After some small talk getting to know my future partner, he wasted no time reaching his hand under my skirt and teasing my slit with his fingers.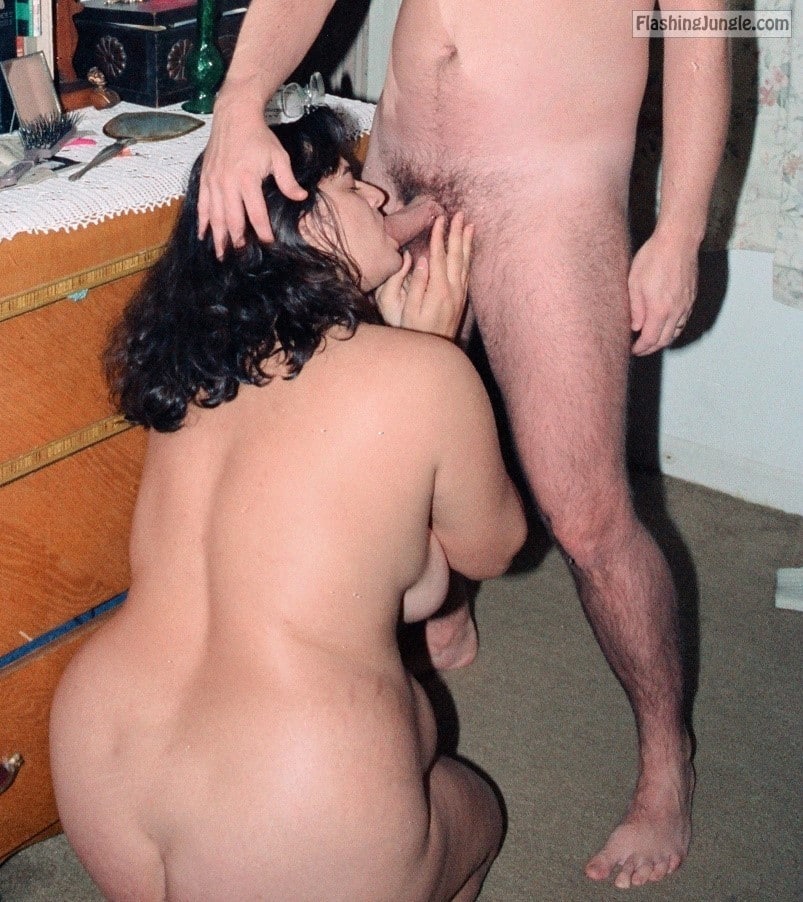 When I didnt protest he lifted my skirt slightly asking me to open my legs and turn my stool a little more towards him. By turning more towards him I was also turned towards the seating area and much more exposed as he pushed what little skirt I was wearing up to my waist fully exposing my lady parts to any one looking our way. I admired his boldness and was enjoying the exposure he brought to me. By now he was easily fingering my very wet snatch telling me how it was going to need all that wetness to take his super sized manhood (of course he was using much dirtier language). After a quick meal and a couple of drinks we went to his motel room.
Once in the room my new partner practically ripped what little clothes I was wearing off and still fully dressed himself started kissing and groping me as if he had to get it all as quickly as he could. I reminded him that we had the whole night together. That is when he stepped back and dropped his shorts and underwear stroking his already erect cock asking me if I had ever seen such a large one before. I mean he was so proud of what he was showing me that he was still in his teeshirt and socks. Now how sexy is that? I couldnt take it as I had to pull his shirt off and asked him to sit on the bed to remove his socks.
Any way we did spend the night with him. Some times hubby joined in so I was enjoying double penetration other times hubby watched or used the guy's cell phone to take video and photos for him to keep. It was an okay evening dont get me wrong. I always enjoy new cock and new partners but this guy was so into trying different positions and trying to experience everything possible that it wasnt just natural fun sex. It was a bit like work. He wanted video and photos of him fucking me in different positions or my sucking his cock in different postions with him deep throating me as much as he could and of course he wanted anal shots as well. He wanted his cock in all the shots using all my opennings in as many positions as he could think of. It was like he was going to illustrate a sexual positions book with all the acts we did.
It was more like work than play. It didnt just flow naturally and just for fun. It was like he had an agenda to do every position possible with me and come hell or high water he was going to do it all with me by morning. We got very little sleep and by golly we did do about everything 2 men and one woman can do together. I always enjoy sex on whatever level with whomever I am with at that moment so even in this case I had fun and yes I'd fuck the guy again when we get back in his area. I enjoyed the fullness of his large tool inside of me. He also had a short recovery time and by morning he had given me several orgasms and he had 4 of his own.
When morning did finally roll around we went to breakfast without cleaning up. I had both his and hubby's cum running down my legs and over my breasts on my face just a real slut mess. In fact I did not wear my bra so only the short skirt and the thin sheer white blouse. I did turn several heads and even heard the slut word a few times. As you know I wear that word like a badge of courage. It isnt a walk of shame but a walk of fame as far as Im concerned.
We love to take cruises and usually cruise to the Caribbean. I always try to find places where I can enjoy public exposure. Some cruise lines have the adults only top deck that allows at least toplessness if not nudity if no one complains. So I can enjoy revealing myself aboard ship and on shore.
During one recent cruise we spent 3 days docked in Bermuda. I spent all three days on the beach in a secluded cove near Horseshoe Beach. We found if you walked beyond the crowds and swam round the rocks there were several little private coves. The second day we were there was when I met a native of Bermuda that was truly hung like a horse. I didnt notice him at first. He was sunbathing above us on the rock ledge. I was sunbathing on the beach below. Yes we both were in our birthday suits. He was stroking himself when hubby first pointed him out to me. I in turn made sure to give him a show as I turned to give him a perfect view of my lady parts as I masturbated for his pleasure.
It wasnt long before he came down from the ledge to join us. It looked like his cock hung to his knees. It truly was and still is the largest one I ever seen either in person or in pictures. He was so respectful and acted like it was normal for complete strangers to stand on a beach naked talking about the weather and other small talk. He was actually looking me in the eye as he talked of course sneaking a look down at times to check me out.
Hubby was only a short distance away but decided to give this guy space. Hubby walked off around a rocky area and disappeared from view. For a moment I was concerned but knew hubby was in ear shot if I needed him. Once hubby was out of site the guy made his move asking if I would be interested in a little massage or having him rub sunscreen on my body. I handed him the bottle layed back down on my blanket and allowed him the opportunity to rub me down with the sunscreen. Of course he took his time in all those special places before he started kissing me all over until he was in position to do oral for me.
Needless to say we enjoyed a wonderful afternoon of sex on the beach. I took that massive cock of his in ever one of my opennings. I gagged as I tried to let him slide down my throat and anal was painful but I wanted to experience that huge tool every way possible. Hubby had been watching as he slowly made his way back to where we were. Hubby's presence seemed to spook my new partner who suddenly realized how late it was getting and he needed to get home.
We went to that same spot the third day but he wasnt there. I never saw him again. But what a memory I have of that trip made me wet and put a smile on my face as I shared my adventure with you. We also enjoyed some special times on board the ship. Our door remained propped open and guests came and went as they pleased. I had lots of partners that joined us in our cabin. No one was turned away.
Even when I roamed the ship I had one of those remote controled bullets buried deep in my vagina that hubby controlled with his remote. I never knew when to expect the vibration to start or end. That was a real experience being in public with that thing going off. Sometimes I would wear only my robe as you see in a few of the photos. While on deck I would let the wind blow it open to expose everything to every one looking my way. Of course hubby was always there with his camera or now his smart phone ready to capture the moment. Thus so many photos that were in magazines and now all over the web.
I do have a special picture that hubby took of me in our tent on the beach. I turned it into several pieces of art work and donated 11 x 14 copies of each to our local art museum. They still hang in the modern digital art display. Here is a link to the photo exactly as hubby took it. You can copy and paste the link to your browser if it isnt a clickable link.
The story behind the photo:
When we go to the beach hubby and I almost always take a cooler with plenty to drink, snacks, usually sandwich fixings or something for lunch, and most importantly our little dome tent. I also carry a small changing bag with several swimsuit and cover ups. This trip was no different. Once we had walked well pass the crowds down where mostly only a few fishermen or a few beach walkers wander we pitched our tent near the dune line for shade and privacy. We usually stay out for most of the day so we need a place to escape the sun.