I wanted to share another way I enjoy exposing myself. A few years ago we read about how Farrah Fawcett used her body to paint works of art. We were fascinated by the idea. So hubby provided the paints and I provided my body as the brush.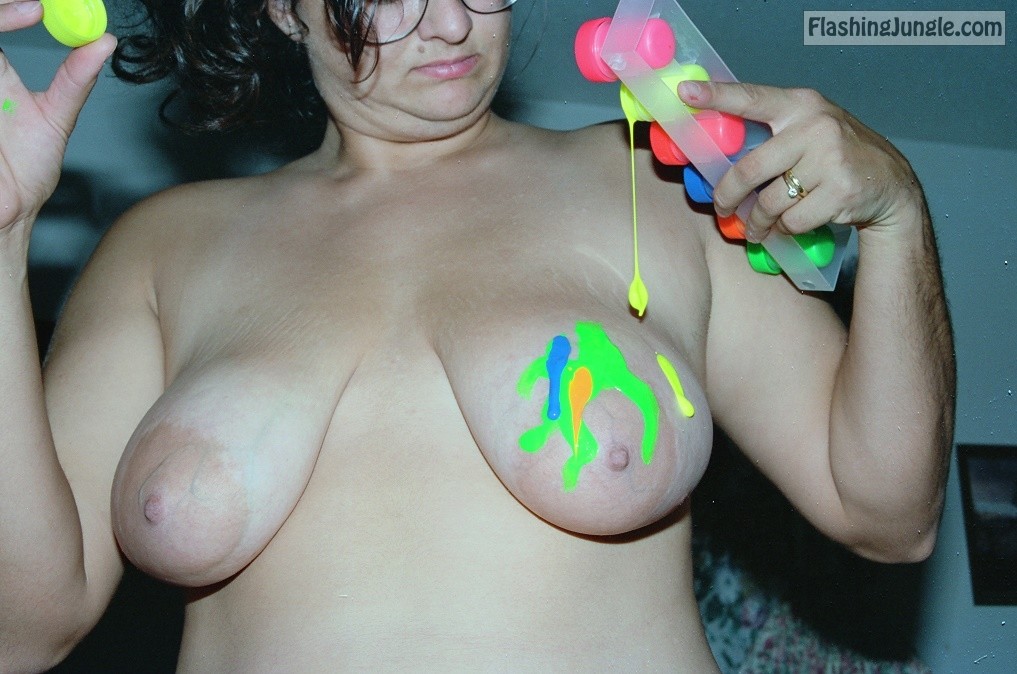 I spread paint all over myself then press my body against a canvas to leave my artwork on the canvas. Sometimes I squirm my body around leaving an interesting abstract and other times I simply press my body against the canvas and lift myself straight off leaving a painting of my body curves in unique way.


We have a couple of my best works hanging in our home others in museums and still others in private collections. I have given them away and I've sold them. It is fun going to art and craft sales and setting up my display. I get a lot of questions and even sale several pieces. If the show will allow me too I will even do a demonstration of how I do my paintings. I strip naked, pour paint on my body, allow bystanders to rub the paint across my body, then press myself onto a canvas. I always sale the fresh painting. Even have a bidding war sometimes as bystanders want to take home the artwork they watched me create. They always document my method in pictures. Everyone has their cellphones or cameras out taking pictures of me as Im painting my newest artwork.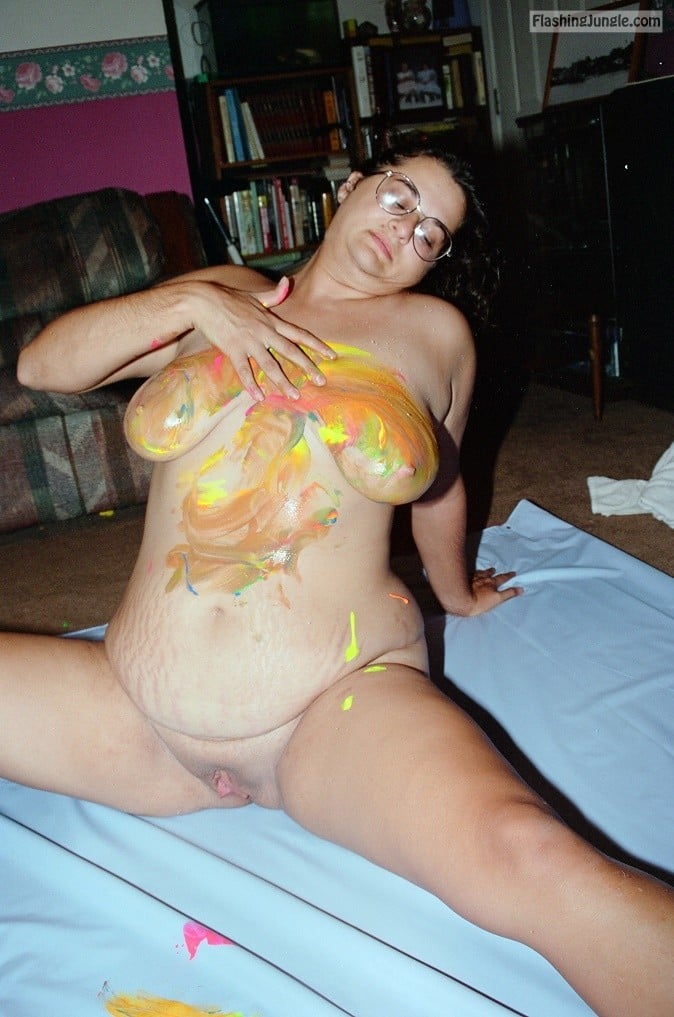 I also have gotten into digitally recreating my photos into artwork and selling those at fairs, art and craft shows. Again it is interesting to watch reactions of passersby who notice the explicit artwork and me the model sitting amongst them. The conversations are always interesting and fun. Sometimes I will flash my breasts or pussy for cameras when requested. My booth always draws a lot of enthusiasm and interest even if I have few sells.
Use me as the slut wife whore I am, Terry Webb