I love xrated cartoons also called erotic drawings. You would make for a really nice cartoon star of your own xrated feature. 
Have you ever considered doing erotic cartoons?
Add a Comment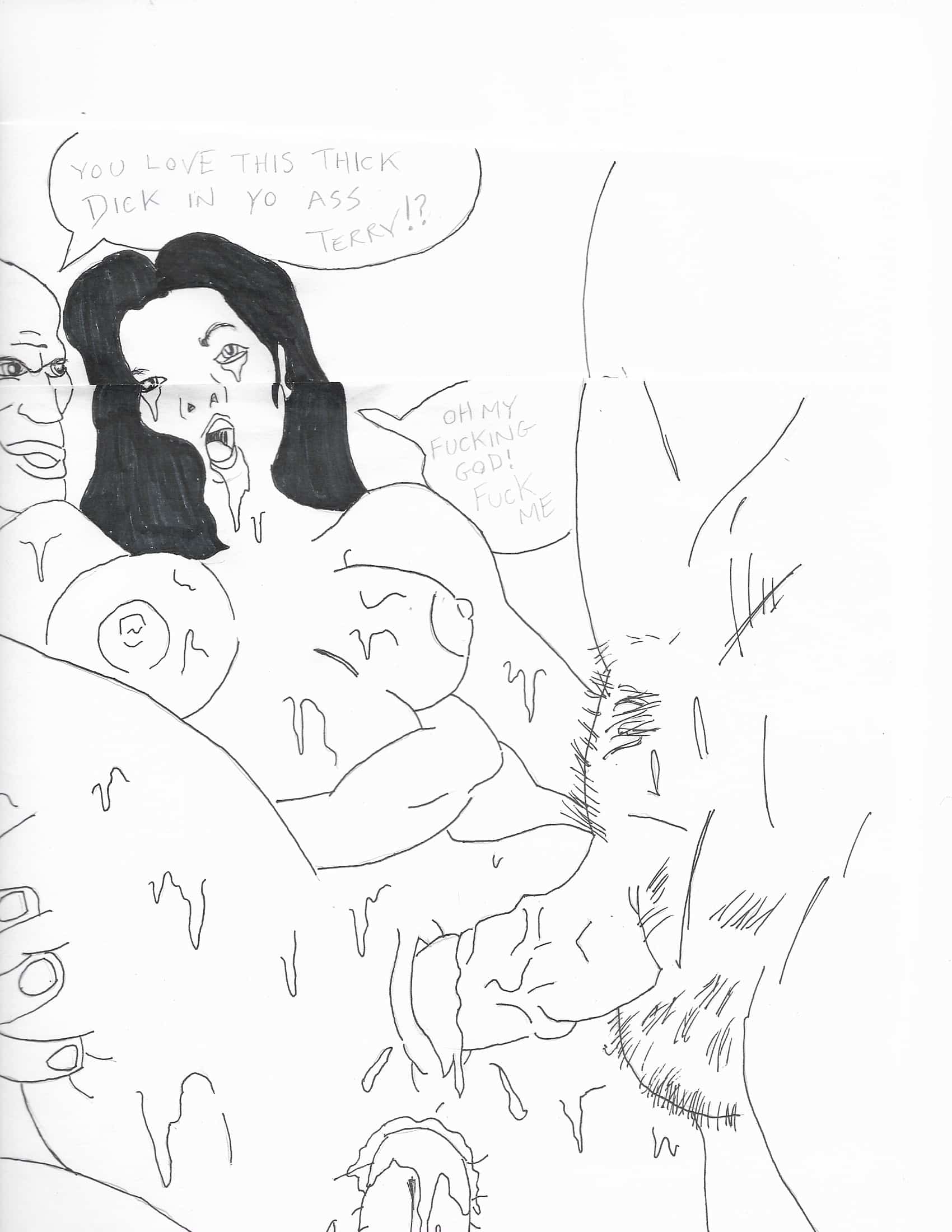 Thank you both for the cartoons you did for me above. I do see a resemblance. I posted for all to see. I had 2 different admirers send these to me. I would love to see much more details that make them unmistakably me and maybe in color if there are any more artists out there willing to try your hand at turning me into a cartoon. 
I would love to be an xrated cartoon slut. If you are an artist please use me. You can use any of my pictures to draw my face body and especially my pussy just right. Lots of my pictures are posted on this site but also on Xhamster I would like to find a few artists whose artwork includes erotic cartoons. I have had one artist do a few charcoal drawings of me but I have never been in a cartoon. I would love for my pictures to be used to get the details of my face and body correct so there is no doubt it is me in the drawings. Wow it's exciting thinking of an artist studying my features to get the drawing just right. I want to be drawn as the extreme slutwife whore that I am especially in gangbangs or tortured or with other women as I am very bisexual. I honestly am not picky. Just an extreme adult cartoon drawing either single panel or a full strip or even an actual comic book. Even better would be an animated cartoon short that would truly be the ultimate. I would really love watching myself in an action packed erotic cartoon. I could be super slut wearing only a cape headband and boots coming to the rescue of all lonesome guys. I actually only recently have gotten interested in adult cartoons and never having been in one thought it would be something new and exciting to be a part of. I have been searching out cartoon sex artwork and loving what I see hoping to one day be a cartoon myself. So if you are a cartoonist and would like to use me and my pics for your next project please email  me at myslutwifesemail@mail.com and let's work something out. I can share some examples of what I've seen on line that I like as well as give you the opportunity to share what you have in mind. You are always welcome to publicly publish display or use your art featuring me in anyway you choose. You are the sole creator and copyright owner of your artwork. I would only ask that I can also share it publicly. Thank you all for your consideration and I look forward to seeing what you cum up with. http://www.cuckold69.com/albums/5523/interracial-cartoon-sex-photo-white-wife-gangbanged-by-bbc/ http://www.aiohotgirl.com/photos/c9V4LWNvbWljcy13aXRoLWJsb95kZS1mdWNrZWQtd9l0aC1ibGFjay1nYW5nYmFuZ18xMw.jpg.html http://galleries.do-bill.com/bdsmartwork/008/31574.htm http://comicbondage.com https://www.teenieporn.com/gallery/gwendoline-the-delights-of-the-torture-chamber-VL1UtzmmGO9.html http://thebdsmartwork.com Are a few examples I've found that I like.
Add a Comment
You are viewing 1 out of 1 answers, click here to view all answers.